About Me
With my football days coming to end in the late 90's, I decided to embark on a journey into the fitness and therapy world within the great game. The first path I found myself down mainly involved dealing with players' injuries working in conjunction with the coaching staff and therefore increasing the general fitness of the entire squad.
Since then I have studied and gained the following diplomas: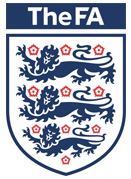 Level 2 F.A. Treatment of Injuries, English Football Association
Holistic Massage
Sports Massage & Injury Management
Advanced massage therapy
Reiki
Hot Stone Therapy
Emergency First Aid
FA First Aid, English Football Association
Traditional Chinese Medicine
Acupuncture & Moxibustion, anmo (Chinese massage/acupressure), TuiNA
(Chinese Physical Therapy) and Tao- Yin (Positional Release Techniques / Cranial balancing)
Course instructor at The Academy of Oriental Medicine
I studied at the Academy of Oriental Medicine, completing a three year diploma program graduating in 2010 with three diplomas.
The Academy has developed its own system of treatments using TCM as its framework and philosophy to diagnose and treat all possible ailments presented in clinical practice, they have been working with and advising the Institute of Complimentary Medicine (ICNM) to develop one of the most comprehensive treatments in the United Kingdom and China to date and to oversee the safe practice and procedures of Oriental Medicine across the UK. They also provide expert advice to the government as a spokesperson for the ICNM.
The treatment experience that I have gained is extremely vast. Previous and current clients include people of an athletic / sports type, football, rugby, golf, motor cross and many marathon runners, alongside clients who may have picked up injuries from their normal day or their working environment, stay at home mum's, various types of drivers, construction and office workers.
I am sure I can assist you to feel more comfortable in your own body, less stressed, therefore, far happier!